Identity-Based Access
Modernize and secure device and resource access through cloud identity management.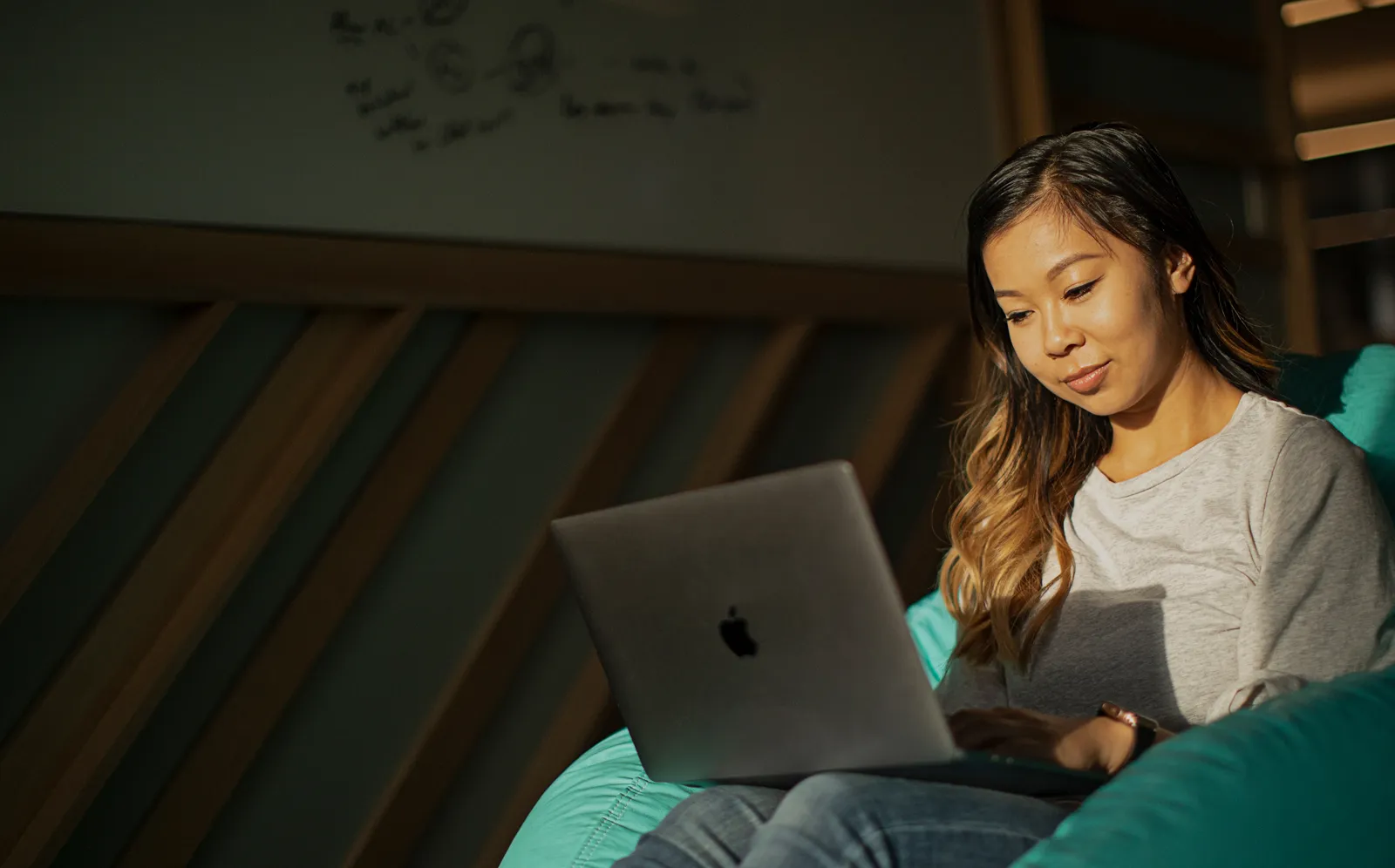 A shift from legacy to modern access.
Admins now have the task of accommodating more users and devices, in different places, on more networks. Relying on the corporate perimeter no longer ensures user and device trust. This means security and access strategies must evolve while keeping end-user productivity and privacy in mind. Zero trust network access is a fundamental shift from the legacy approach. It's a cloud-first model that focuses on cloud-based identity and access that empowers organizations with a work-anywhere and access-anywhere mentality.
*As of September 30, 2021
*As of September 30, 2021
Zero-trust network access for remote access and network security.
Authentication alone may not protect sensitive business data from compromised devices. So what's the solution?
Zero-trust network access. No more boxes, appliances or physical devices. And crucially, cloud-delivered network security is scalable. Without it, you simply can't buy enough appliances to protect all of the data moving out of the corporate perimeter and into the cloud.
Additionally, zero-trust network access can carry out continuous risk assessments of the devices that request access to your sensitive applications. This can ensure the device is compliant, and that might mean a number of things: that the device is on a good network, in the expected location, free of infections and vulnerabilities and that the user is authorized to make any given request.
Jamf Private Access replaces legacy conditional access and VPN technology to deliver true zero-trust network access. It ensures that after a user authenticates into their device, business connections are secured while enabling non-business applications to route directly to the internet. This preserves end-user privacy and optimizes network infrastructure. For IT, deploying servers, managing certificates and configuring IP addresses are a thing of the past.
Cloud Security Report 2021
This report takes a close look at the threats that will impact your organization's data via your most critical assets — your endpoints, users and your remote access tools — plus provides practical advice on how to configure business tools to ensure fast and safe connectivity for all users.
Create a modern identity management stack to unlock productivity and transform business.
First stack layer: Directory services
Directory services acts as a centralized record of employee information, such as name and department. Often used when integrating with Apple device management platforms like Jamf to deploy customized devices.
Second stack layer: Cloud Single Sign-On (SSO)
Building on information from directory services, cloud SSO ensures that end-users enter secure credentials to access company resources.
Third stack layer: Jamf
With directory services and cloud SSO, adding Jamf unifies macOS identity management across all company apps and the user's Mac without compromising trust. End-users have a single cloud identity to easily and quickly gain access to resources they need to be productive.
Identity Management for Beginners
Understand the basics of identity management and how it's used to verify a user's identity and their level of access to a particular system. By pairing a cloud identity provider with Jamf MDM and Jamf Connect, your organization can take a significant step toward modern identity management.
Unlock secure and passwordless workflows.
Passwords create security and vulnerability risks.
Server breaches can expose passwords. Users can inadvertently expose their passwords due to a phishing attack. There are a number of ways that passwords create security holes. But implementing strong password policies can create user friction, and many organizations don't have the time or budget to implement a smart-card system.
Jamf expands secure identity and access to resources with Jamf Unlock: passwordless authentication from an iPhone app to securely unlock Mac computers and the resources needed to be productive. Users may forget their passwords, but they rarely (if ever) forget their iPhone.
Security isn't optional— so make access conditional.
Define your conditions and dynamically provide the right access based on a user, device and context. Effectively deliver the adaptive and flexible perimeter demanded by today's multi-device, multi-location worker. See how the Jamf partnership with Microsoft delivers true conditional access to ensure that only trusted users on trusted devices using trusted apps are granted access.
Conditional Access: Going Beyond Perimeter-Based Security
Rethink the traditional, perimeter-based security model and see why leveraging a user's identity is the best way to secure your environment and keep employees productive.